Equestrian Medical Servives
LMS have acquired a great deal of experience covering equestrian events over the past few years. Horse shows, eventing and endurance events are now a key focus of our work. We thrive on the challenge of exceeding the requirements of the FEI and BSA. Working alongside event medical directors and liaising closely with the veterinary teams, our doctors, nurses and paramedics provide the very highest standards of advanced critical care. We deliver professional clinical standards that surpasses the level of most first aid providers. We are honoured to be the ambulance and area cover medical providers to The Royal Windsor Horse Show and to have been invited to provide cover to some of the most prestigious events in the UK equestrian calendar including all of the FEI Euston Park International Endurance Events from 2016 onwards.
Royal windsor horse show
The Royal Windsor Horse Show in Home Park Private Windsor Castle is a unique event in the equestrian calendar. Run over five days, LMS works closely with H Power and the event's medical director to provide arena cover, cycle response and ambulance services.
Her majesty The Queen's 90th birthday CELEBRATION
1500 Performers, 900 Horses and.....39 Medical Staff working over 260 shifts on 6 ambulances, 6 4x4's 5 golf buggies and 2 bikes. HMQ 90 was a fittingly spectacular birthday celebration for HM the Queen on her 90th Birthday. In May 2016 Location Medical Services provided event first aid cover, paramedic and ambulance support for the headline VIP event in Windsor Castle as well as public events in Windsor Town.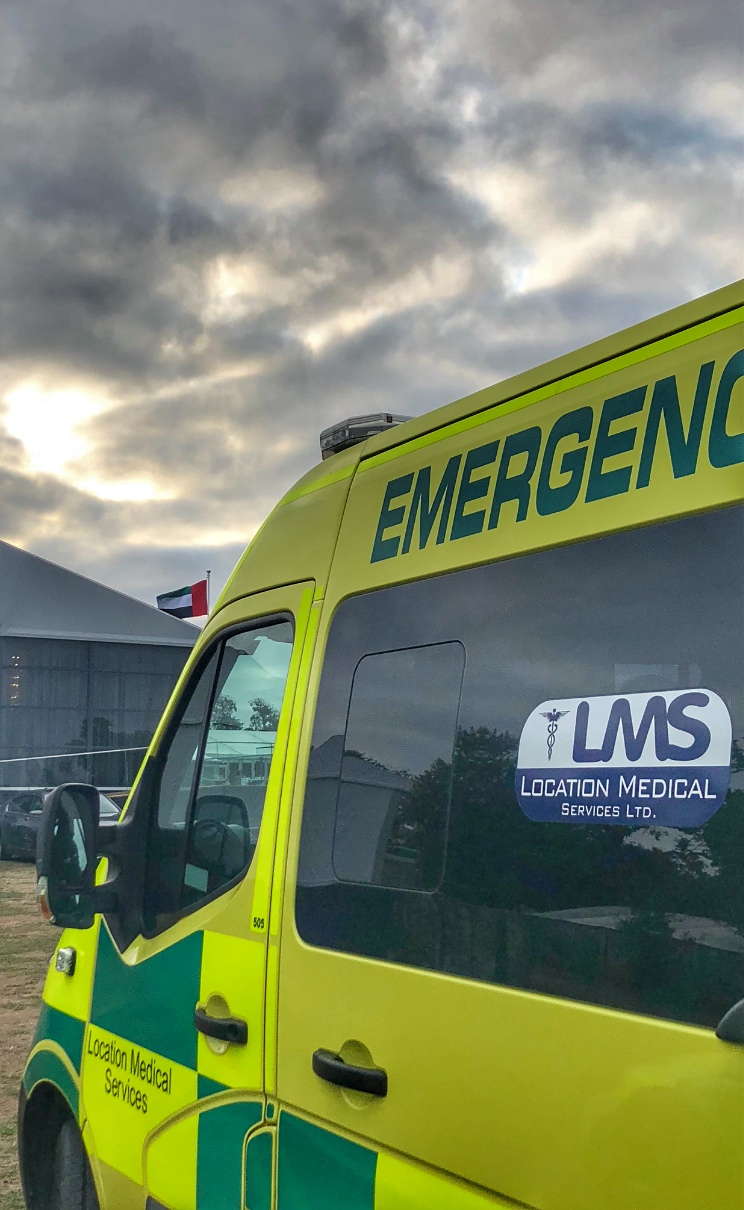 Endurance
Euston Park Endurance is a FEI event at this magnificent setting and the surrounding British countryside.
Whilst the horses have little problem navigating the varied terrain over the 160km course, providing medical cover is a very real challenge requiring our 4x4 ambulance capability and specialist support.